One of my favorite activities that I like to do in the classroom around Halloween is to create the "craft" of cursive skeletons.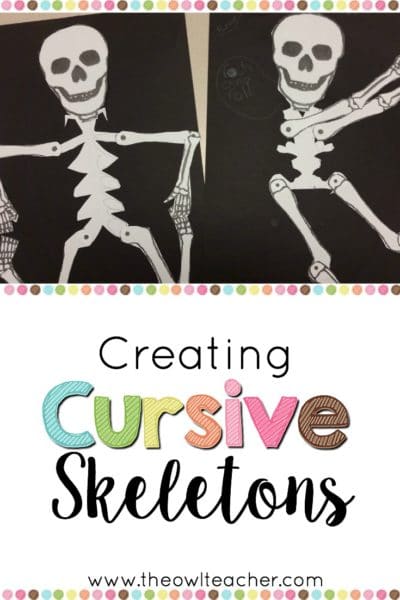 In my district, we still teach cursive in third grade and as part of practicing the letters, we first take a piece of paper and fold it "hot dog style."  With the fold side down (and the open side up) we write our name in cursive.
After we write our name, we cut around it.  We do not cut on the folded part.  We want it to be a symmetrical image.  However, I have let some students who I knew understood that we didn't want two parts do it in some places to create a spot inside.  I strongly recommend having students try to write their name large instead of small.  As you can see in the pictures above, the names were written pretty small.  Looking below here, you can see I wrote mine larger.  It makes a difference in appearance.
After writing our names in cursive and cutting them out, we cut out the bones of the skeleton and glue them on a large 9 x 18 black piece of paper.  I have the students arrange and then glue down their bones any way they desire to create their picture.  I have also allowed in the past students to decorate their skeleton a bit.  Some have added a colorful bow tie using construction paper or a hat.  Have students to write their names in white crayon or color pencil on the back.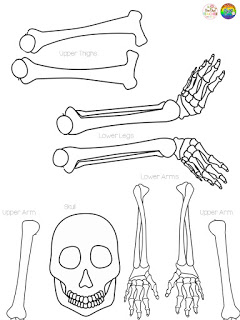 Save