It's back to school time!  Time to start thinking about those first week activities and planning for the new year!  So what should I share?  Where should I begin?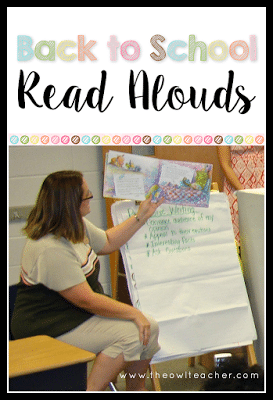 While I teach all subject areas, one area I have a HUGE passion for is reading.  I try to incorporate picture books into everything I do- math, science, social studies!  I just love reading!  So today, I'm going to share my favorite picture books related to back to school.
One story I like to read to the class is First Day Jitters.  I love the twist at the end.  It's definitely a good way to make connections with students and talk about their experiences.  However, this story is often used through the years, and by third grade, it's been heard a few times.  Therefore, I had to get creative on finding books they haven't heard.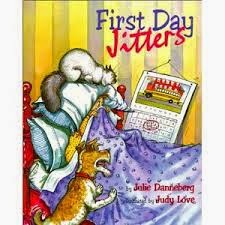 Another story I like is
Back to School Rules
by Laurie Friedman.  It is a great story to launch your rules and expectations.  I use this book to come up with rules that we should follow.  For fun, I also have students create rules that are a bit silly like the book.  It's amazing what kind of rules I get each year.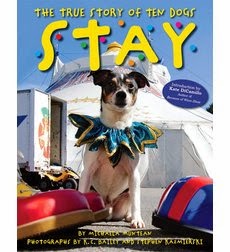 In this story, a circus performer adopts many different dogs that no one else wants.  He sees something special- a hidden talent in each of them.  I love this story (nearly in tears at the end each time!) and use it to help my students see that each of them has a hidden talent and is special!
I use We the Kids to create a class constitution and together we discuss our Classroom Rights.  I have also used Miss Nelson's Missing to create a t-chart of what makes a good teacher and what makes a bad teacher.  I also use this opportunity to find out what students expectations of me are.  I have used My Teacher is a Monster to discuss that what they really think I'm like is not always so.  Plus, it's just adorable.  It's definitely good for discussion!
I use The Important book by Margaret Wise Brown and together with the class we write an Important Book Poem based off of the book.  Some students use the following format to guide them, while others are free to create their own.  However, it must start with "The Important thing about me is…" and end with "But the important thing about me is…"  This is a great introductions lesson.
The Important thing about me is that I am _____________.
I can ______________ & _______________.
I like ______________ & _______________.
But the important thing about me is that I am _____________.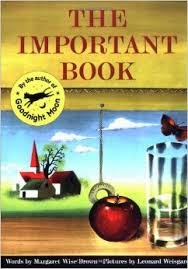 For fun, I like to read
Big Bad Wolves at School
by Stephen Krensky.  It could easily be used to discuss how it's important to stay true to yourself.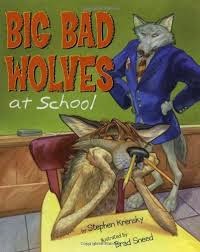 This is a just a sampling of all the fun picture books that are out there for our readers!  The main point comes from our excitement and passion when we read to them.  So what are your favorite books?You can also check out my Back to School Resource Pack on Teachers Pay Teachers for many more great ideas, including games, icebreakers, introductions, read alouds, and other activities.   Thanks for stopping by!  Please come back soon!