I graduated from college in the spring of 2004 with dreams of changing the world. Don't all teachers do that? I was excited! When I got my first job, I made many mistakes. I learned from them immediately and realized there was a lot more to teaching than just simply writing lesson plans and hanging out with kids all day! There was a ton of work and energy that went into teaching. A TON! Thank goodness for those summers right? Except, I spend my summers prepping for the new year- just at a slower pace.
I moved to Georgia to teach 5th grade and that was when I learned the most. I loved every minute of it- except being away from my family in Michigan. The weather was beautiful, but sticky in summers. I gained leadership skills by being a grade chair leader. I loved our weekly collaborations and all the kiddos. I learned a lot about reader's workshop, writer's workshop, and math workshop. I learned how to utilize data for goal setting and helping kids make it higher than imagined.
When my mother-in-law passed away in 2011, we returned to Michigan, where I got a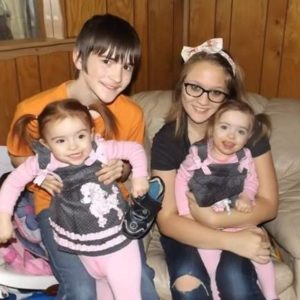 teaching job in the district I actually graduated from. It has been fun seeing all the faces from when I was younger. I have since taught third and fourth grade. So upper elementary is my niche.
I have explored Close Reading, analyzed the Smarter Balance, educated myself in Words Their Way, and much more. I graduated with a Science Major, so I plan on creating and sharing many things related to science. In fact, I don't want to just limited myself to that, but share all areas. While I love the district I am in, there are times I feel that I could use a bit more collaboration. I love sharing ideas!
This brings me here. I thought why not start sharing some ideas and see what happens. I'm always looking to help others. I love teaching. I love being creative– I get tired of just worksheets. I want to get my kids up moving, laughing, and enjoying being a kid—all while learning.
I look forward to our journey!