Every class has them.  Those students that wiggle.  You know the ones.  They can't stay still no matter what!  They are always moving their hands, tapping their feet.  You wonder if they move that much in their sleep.  When they do stop moving, you actually worry.  They are the fidgety kids.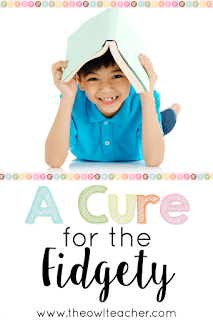 What can you do to help these students who wiggle so much?  Is there a cure for these fidgety kids?  Head over to my
guest blog post over at Crafting Connections
and read all about it!  I think you just may enjoy my ideas!